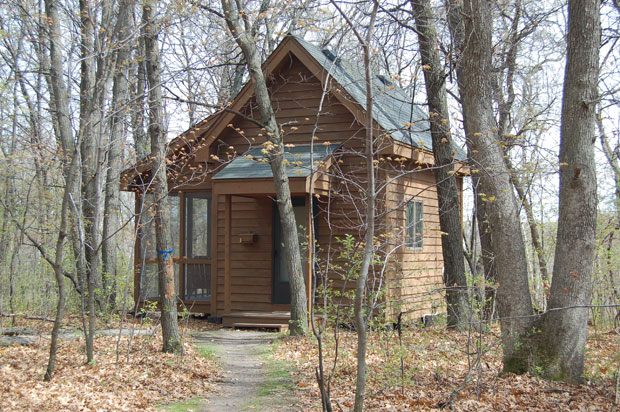 Saint Kateri was born in 1656, the daughter of a great Mohawk chief and an Algonquin Christian mother. At the age of four, she survived a smallpox epidemic that killed her family and left her with a scarred face and weak eyes. She was given the name Tekakwitha, meaning "moving forward slowly."
Although she was raised by her uncle, the new chief, who wanted no part of the Christian faith, Kateri believed that the French missionary priests had brought to her village the message of the one true God. She repeated her mother's prayers to Rawaniio, the white man's God, and when she was eleven years old she was baptized and took the name Kateri (Catherine).
Kateri was persecuted and ostracized for her refusal to conform to traditional Iroquois ways. A Jesuit priest arranged for her escape to Canada to live with other Christians. There, Kateri lived a life of virtue and charity, caring for the sick and weak.
Her constant prayer was for her people to come to know the one true God. She became very ill and died on April 17, 1680. A few minutes after her death, it is said her face radiated a heavenly beauty, and the smallpox scars completely disappeared.
Saint Kateri is a great witness for us in living our faith with courage and trusting in God's plan against overwhelming odds.
---