Arriving at Pacem in Terris, the welcome signs direct you to the parking area and then to the walking path leading to the main house, Our Lady of Pacem, a name chosen to honor the mother of Jesus. Here the guest is welcomed in a comfortable greeting area and receives an orientation to the hermitage retreat experience.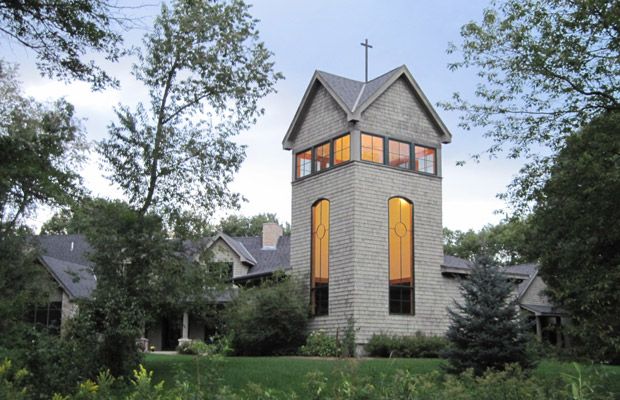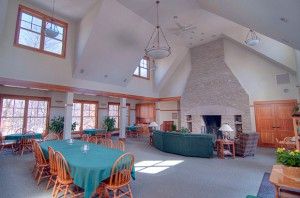 A large Gathering Room with a beautiful fireplace is available for guests. A simple, quiet chapel is used for celebration of Mass, staff prayer, prayer gatherings, and personal quiet meditation.
In the lower level, guest restrooms contain private showers, with linens provided. A Library is also available for browsing or relaxation.
Three special needs hermitages are located in one wing of the lower level. Designed to be handicap accessible, they can be requested when guests make their reservations. Those requiring electricity for medical equipment or those with limited mobility during their stay would also appropriately use these rooms.
The house, nestled in a beautiful wooded area, is located about one block from the prairie, the natural divider for the quiet area of the hermitages.